BEST OF RECIPES WITH ACAI
https://www.laboratoire-pyc.com/wp-content/uploads/page-blog-recettes-acai-1-1024x512.jpg
1024
512
admin-pyc
admin-pyc
https://secure.gravatar.com/avatar/0230e3b627514ff2fe54ed68bff1dcc1?s=96&d=mm&r=g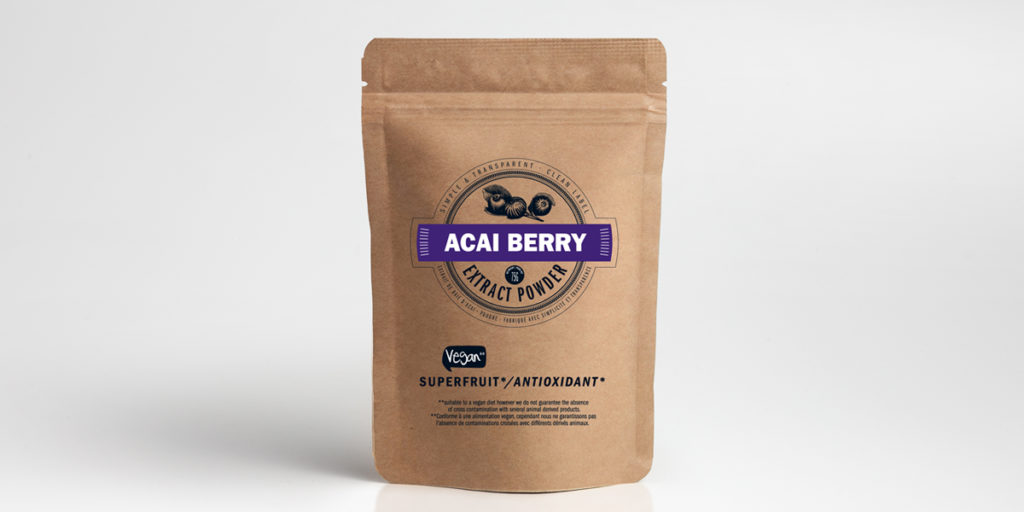 BEST OF RECIPES WITH ACAI
Laboratoire PYC supplies acai powder in doypack (stand-up pouch) to health and nutrition brands.
Do you know how to use it?
For this blog, we have selected the best acai-based recipes.
We give you the details of each recipe below, along with the video to reproduce it.
So many creations to share with your friends or family…
Feel free to use organic products for your recipes!
This blog is also an opportunity to briefly remind you what Acai is and what the health benefits of this superfruit are.
At Laboratoire PYC, acai extract is in powder form; it can be easily integrated into all recipes.
Happy tasting and merry Christmas from the Laboratoire PYC team!
Acai: the superfruit with a high antioxidant power
Acai berries are dark purple in colour; they naturally contain a multitude of phytonutrients.
Acai berry powder extract is obtained from berries harvested in South America. The extraction is done in France and preserves their high antioxidant content.
Acai berry has an antioxidant power (ORAC value) 4 times higher than grapes and almost twice as high as blueberry.
At Laboratoire PYC, we have studied our doypack packaging to ensure that our superfruits retain their nutritional properties. The protective film prevents light from entering the package and ensures better preservation.
To date, there is no agreed definition of a superfood or superfruit, and no definitive list. At Laboratoire PYC, we ensure that "superfruits" are fruit ingredients with proven antioxidant properties.
The PYC R&D team also develops food supplements with powdered extracts.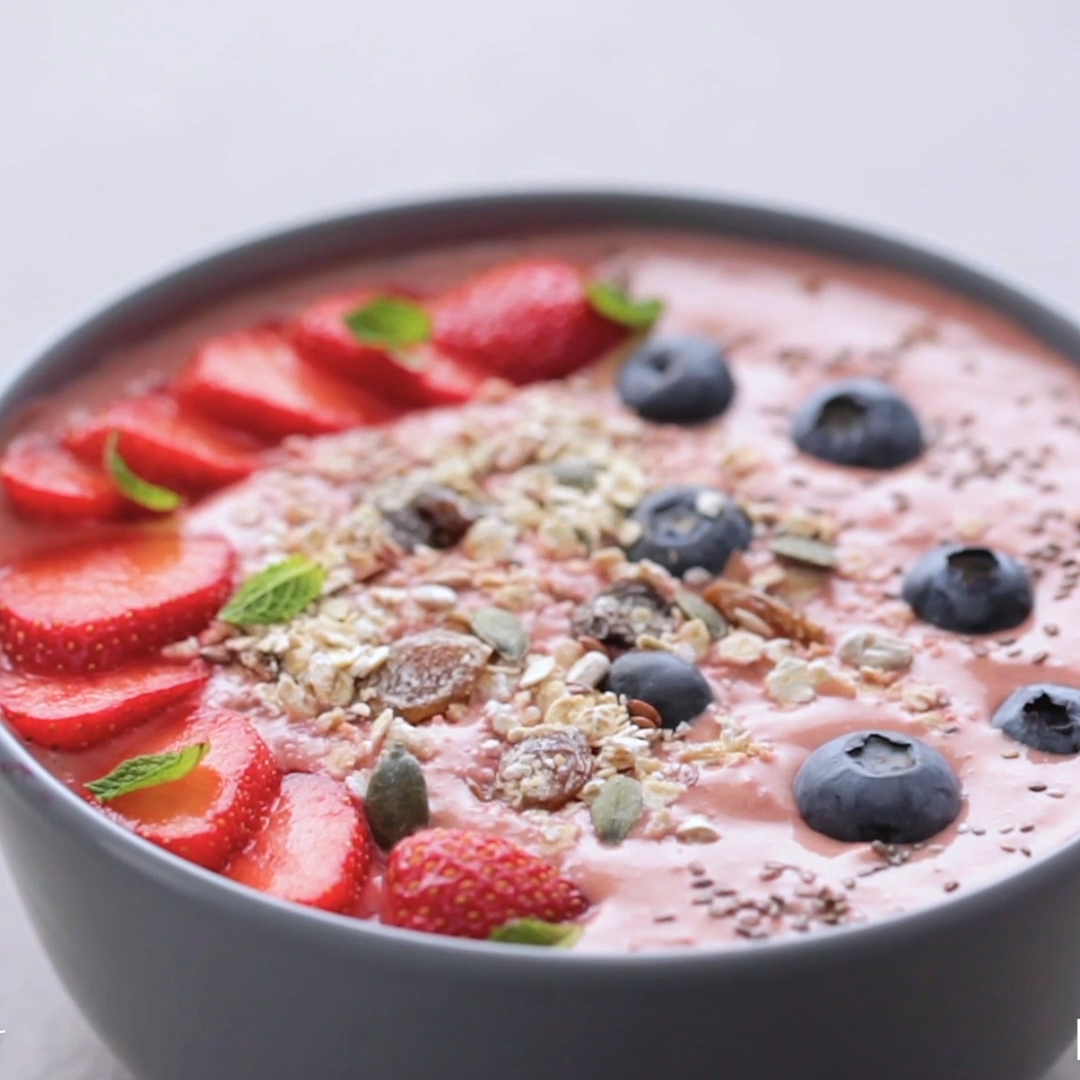 In a bowl, pre-mix :
175g Greek yoghurt
3 teaspoons of acai powder
In a blender, mix:
Greek yoghurt and açaï
¼ cup raspberries (45g)
100g bananas
¼ cup strawberries (65g)
Pour into a bowl and add:
2 teaspoons of oatmeal (14g).
Decorate with the fruit and enjoy.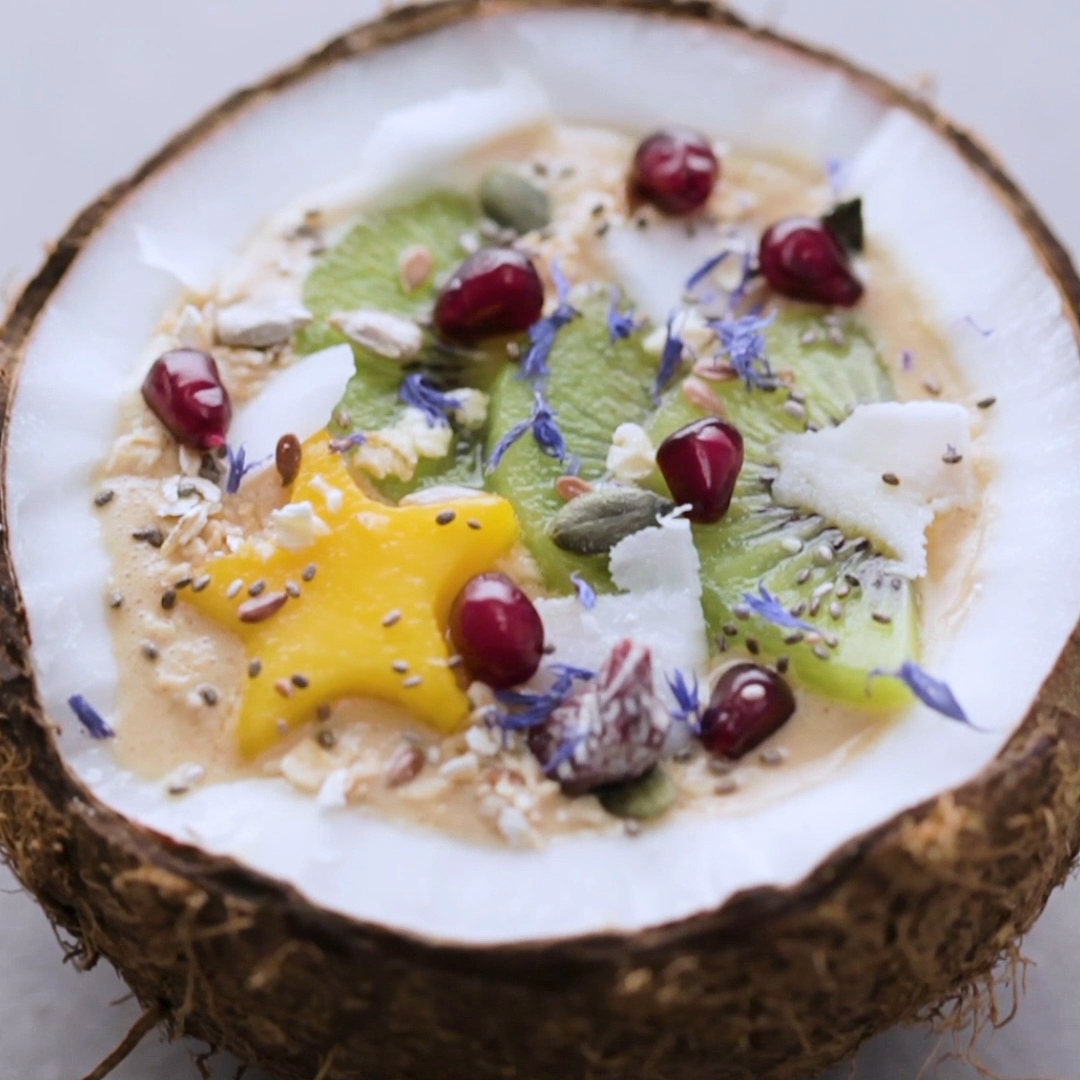 In a bowl, pre-mix:
175g Greek yoghurt
3 teaspoons of acai powder
In a blender, mix:
Greek yoghurt and acai
55g pineapple
60g mango
20mL pomegranate juice
In half a coconut or in a bowl, add:
3 teaspoons oatmeal (21g)
Decorate with the fruits and enjoy.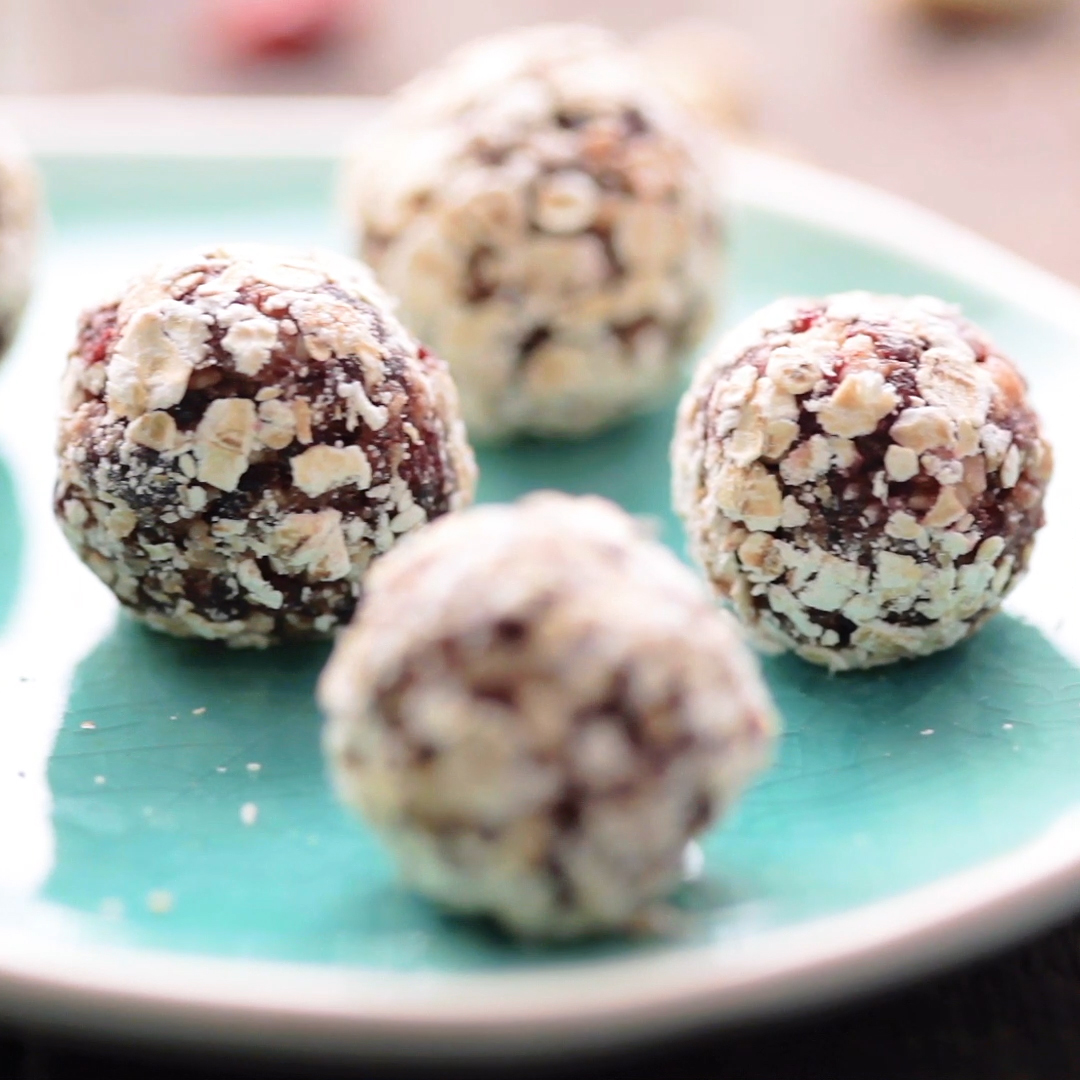 Mix with a blender:
50g cashew nuts
100g cranberries
3 teaspoons of acai powder
10g whey protein
20mL pomegranate juice
Form the balls, roll them in oats and enjoy.