Clean label formulas, what are the demands in pharmacies?
https://www.laboratoire-pyc.com/wp-content/uploads/RUBRIQUE-TENDANCE-PHARMA-3-1024x512.jpg
1024
512
admin-pyc
admin-pyc
https://secure.gravatar.com/avatar/0230e3b627514ff2fe54ed68bff1dcc1?s=96&d=mm&r=g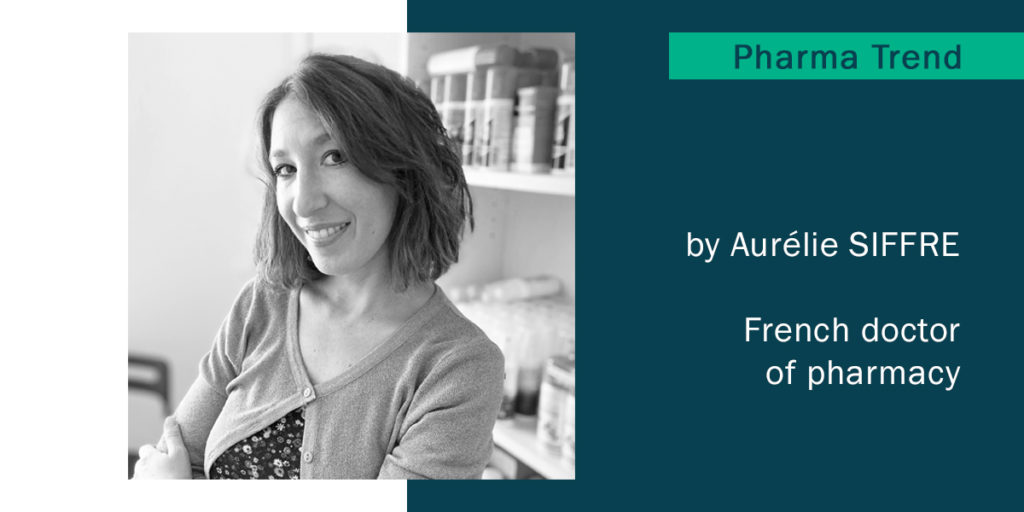 Clean label formulas, what are the demands in pharmacies?
By Aurelie SIFFRE, Doctor in Pharmacy, in France.
In recent years, a collective awareness has led the French to question their purchases, their environmental impact and their health. According to a November 2019 Ipsos poll, the climate has moved ahead of the importance of purchasing power, and 64% of those surveyed say they have changed their way of living and consuming [1].
Understanding products and their labels
After offering help to someone in front of a shelf, a common question in pharmacies today is: "I've just scanned all the boxes and here are the ones I've selected, what do you recommend?".
Because you must be a real expert (and have time) to understand product labels, consumers are trying to "better" guide their purchases with their phones in hand and new (though imperfect) applications. Therefore, pharmacists must now be particularly attentive when choosing food supplements or cosmetics and must carefully study the compositions presented by the laboratories.
A trend for naturalness
Patients are increasingly attentive to the virtues of active ingredients, as well as to their formulation. Their main questions concern the origin, the type of cultivation, the naturalness and the dosage.
But their attention is now drawn to the use of natural flavours and of substances added to allow preservation, correct acidity, or facilitate manufacturing…They are looking for a "clean label" or clear labelling with a reduced list of natural, eco responsible and sustainable ingredients.
According to Synadiet, the results of an exclusive consumer survey conducted by Harris Interactive in 2019 indicate that these demands concern 28% of the French people questioned. [2]
What difference does it make when buying food supplements?
Patients prefer "made in France" or "made in Europe" to reduce the carbon footprint and for the traceability of products.
They choose to buy less synthetic vitamins or minerals: vitamin C, for example, can be derived from Acerola, and magnesium from marine sources. The same applies to colourings and flavourings, which should preferably be of natural origin.
Sometimes, questions remain unanswered: is it better to consume organic food from far away in the world or local, sustainable agriculture? All this while keeping the price attractive… [3] [4].
A crucial role for healthcare professionals' advice
Fortunately, digital is not everything: according to the same study, 50% of consumers say they have taken food supplements after discussing them with a doctor or pharmacist. This is how sales of vitamin D, which has been the subject of numerous medical recommendations, increased by more than 70% in pharmacies in 2020! The laboratories have understood this and are focusing their product presentation and training on the strengths of their formulation to overcome any rejection by the consumer or the pharmacies.
To tell you more about my personal experience, I had to stop certain ranges that were poorly rated by mobile applications, in favour of some that were more sensitive to these criteria in their (re)formulation.
With the health crisis and the explosion of the immunity/vitality and stress/sleep segments, seasonal supplements routine, seniors… the food supplements market has grown by 2% in France in 2020 to reach €2.1 billion in turnover.
In this promising market, we must nevertheless salute the regular efforts made by manufacturers in terms of recyclable packaging, reduction of cardboard, increase in organic content in formulas, and in the selection of excipients that are as neutral as possible for human health.