Customer satisfaction survey
https://www.laboratoire-pyc.com/wp-content/uploads/pyc-survey-1024x512.jpg
1024
512
admin-pyc
admin-pyc
https://secure.gravatar.com/avatar/0230e3b627514ff2fe54ed68bff1dcc1?s=96&d=mm&r=g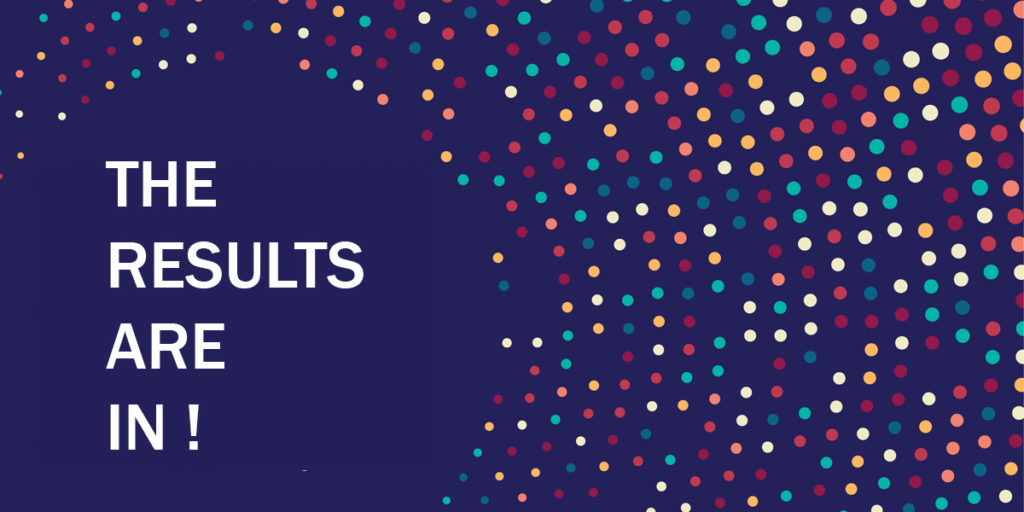 Customer satisfaction survey
Thank you to all the customers who responded to our satisfaction survey at the end of the year.
At Laboratoire PYC, we regularly consult our customers to find out what they expect, to assess their satisfaction with our products and services and in general to find out how we can improve.
At this particular time, we were also interested in knowing the level of satisfaction of our customers during the health crisis. Crises test and are an opportunity to question and refine the quality of our services.
Our international customers were interviewed. Discover some of the results below.
96.9% of our customers are satisfied with our support during the health crisis
The frequency of exchanges, the quality of products, the quality of our services, proximity and reactivity were evaluated.
96.9% are satisfied with our support during the crisis
As a supplier, it is important to us to maintain the highest quality of service and products in all situations. Our teams have remained mobilised and continue to be committed to meeting demands and ensuring the best possible quality of service at this time. Whether teleworking or on site, our teams are in action. In production, customer service, formula development, communication or logistics, everyone gives their best.
The results obtained reinforce our enthusiasm and willingness.
"Really, during the crisis, nothing has changed" (Customer in Italy).
100% are satisfied with the quality of the products
Excellence is at the heart of our product development, production and packaging process.
100% of the customers surveyed are satisfied with the products and their packaging.
94.8% are satisfied with the documents that come with the products at each delivery. We attach importance to delivery documents, invoices and certificates of analysis being as clear as possible for our customers.
The processing of complaints was also considered very satisfactory (94.2%).
Our packaging will soon be improved in order to be more responsible. We have decided to make eco-responsibility one of our priorities for the future. The industrialisation team is already highly mobilised on this point and is carrying out the necessary tests so that our commitment to sustainable development can be put into practice as soon as possible. We will be pleased to offer you more and more solutions in this area in the coming months.
91.4% are satisfied with our regulatory services and advice
The products we develop – food supplements, meal replacements, high protein products – are closely regulated. In addition, it is necessary to comply with the specific regulations of each country.
Our regulatory department ensures that each formula developed conforms to the client's needs in its market and that its labelling reflects the composition of the products with complete transparency. The department provides all the documents necessary for placing the products on the market.
Precision and rapidity are at the heart of this service. We are delighted that our customers are satisfied with it.
« They always answer our regulatory requests in a precise manner. » (Customer in France)
« We work in partnership with PYC, all is made to provide the best support for regulatory demands in Brazil that are huge and complicated » (Customer in Brazil)
93.1% of our customers are satisfied with the follow-up and the sales relationship
Customer proximity is at the core of the PYC and SOLINA DNA. Each customer is followed by a sales manager at all stages of the project.
We would like to thank our loyal customers for the enthusiastic and constructive messages received during this survey.
We also take note that you continue to expect a lot from Laboratoire PYC to bring you new products. More creative food supplement formulas, ever more protein snacks, new flavours…your expectations are heard and considered.
The coming months will be marked by a strong mobilization to create relevant and creative nutritional formulas and responses. You would like more new products and we will respond.
Maintaining a satisfaction level of over 90%
The objective of our general management and our teams is to maintain this satisfaction rate above 90% for all our services and our product offer.
Our teams are working on an action plan to maintain this high level of service for years to come.