Almond, lemon, toffee, chocolate or vanilla, your recipes of high protein cake with low sugar content.
https://www.laboratoire-pyc.com/wp-content/uploads/GLUTEN-FREE-SNACKS-2-1024x512.jpg
1024
512
admin-pyc
admin-pyc
https://secure.gravatar.com/avatar/0230e3b627514ff2fe54ed68bff1dcc1?s=96&d=mm&r=g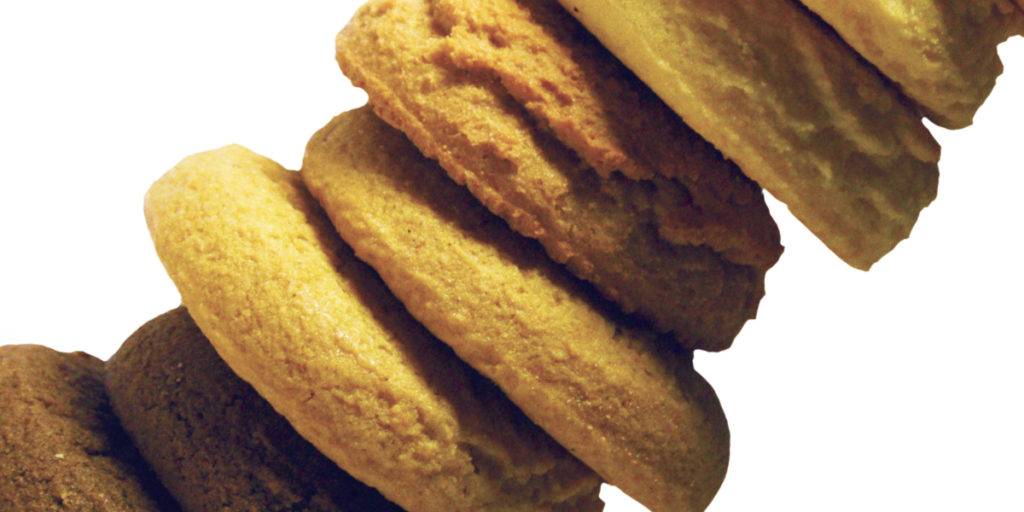 Almond, lemon, toffee, chocolate or vanilla, your recipes of high protein cake with low sugar content.
Discover the range of Laboratoire PYC cakes; they can be tailor-made for your brand.
The products are high in protein, without sweeteners, reduced in sugar and available in 5 flavours (almond, toffee, vanilla, chocolate and lemon).
Diet high in protein, its slimming effectiveness
A study conducted by the journal "Obesity Science & Practice" focused on a high protein and low energy diet.
It has shown a decrease in weight but also an improvement in body composition (ratio between fat, lean and bone masses) and in cardio-metabolic health.
Condition of the diet
This study was carried out on 71 people aged between 18 and 55, of different weights (from 90 to 109 kg). Participants were given 3 high protein products per day coupled with a healthy diet, all for a period of 16 weeks.
The results regarding slimming after 4 months of study are as follows:
The weight loss results
The weight loss is about 6.6 kilograms on average.
Total body fat decreased from 37.1 kg to 30.7 kg (-6.4 kg).
The total lean (muscle) mass of the body remains almost the same from 55.8 kg to 54.2 kg (-1.6 kg).
These significant results confirm the effectiveness of high protein products as part of a diet to lose weight.
New measures in the fine bakery market
The reduction of sugars in fine bakery products
Although the reduction in sugar content continues to be the focus of health initiatives, some manufacturers continue to produce fine bakery products with high sugar content.
However, consumers are increasingly sensitive to fine bakery products that contain less or no sugar at all.
In Europe, more than 60% of consumers consider that it is necessary to reduce the sugar content in fine bakery products on a large scale. (Source: GNPD, Mintel)
Therefore, Laboratoire PYC offers cakes with various flavors and with less than a gram of sugar per cake.
Reducing the size of fine bakery products
Still in a desire to preserve the health of consumers, a study recently showed that
35 to 41% of Europeans want to reduce the size of fine bakery products to limit the possible consequences on health. (Source: GNPD, Mintel)
Laboratoire PYC wishes to be part of this approach. The portions were therefore reduced from 25g to 20g, while keeping the quality of the product.
Suppression of sweeteners: new regulatory requirements for 2018
Used for years to give a sweeter flavor to diet products of fine bakery, sweeteners were very often incorporated into the recipes.
In accordance with Commission Regulation (EU) 2018/97 of 22 January 2018, the use of intense sweeteners must be abolished in fine bakery.
Laboratoire PYC complies with this legislation and removed intense sweeteners from the composition of cakes.
Laboratoire PYC Cakes: the ideal partner of your tasty breaks
To satisfy the desires of its customers, Laboratoire PYC has developed a range of protein cakes with varied flavors.
They can be enjoyed all day long, at breakfast or during a snack or dessert for lunch and dinner.
The high protein cake from Laboratoire PYC can also accompany your tasty breaks with a coffee (almond, caramel, vanilla, chocolate) or a tea (lemon) according to your preference.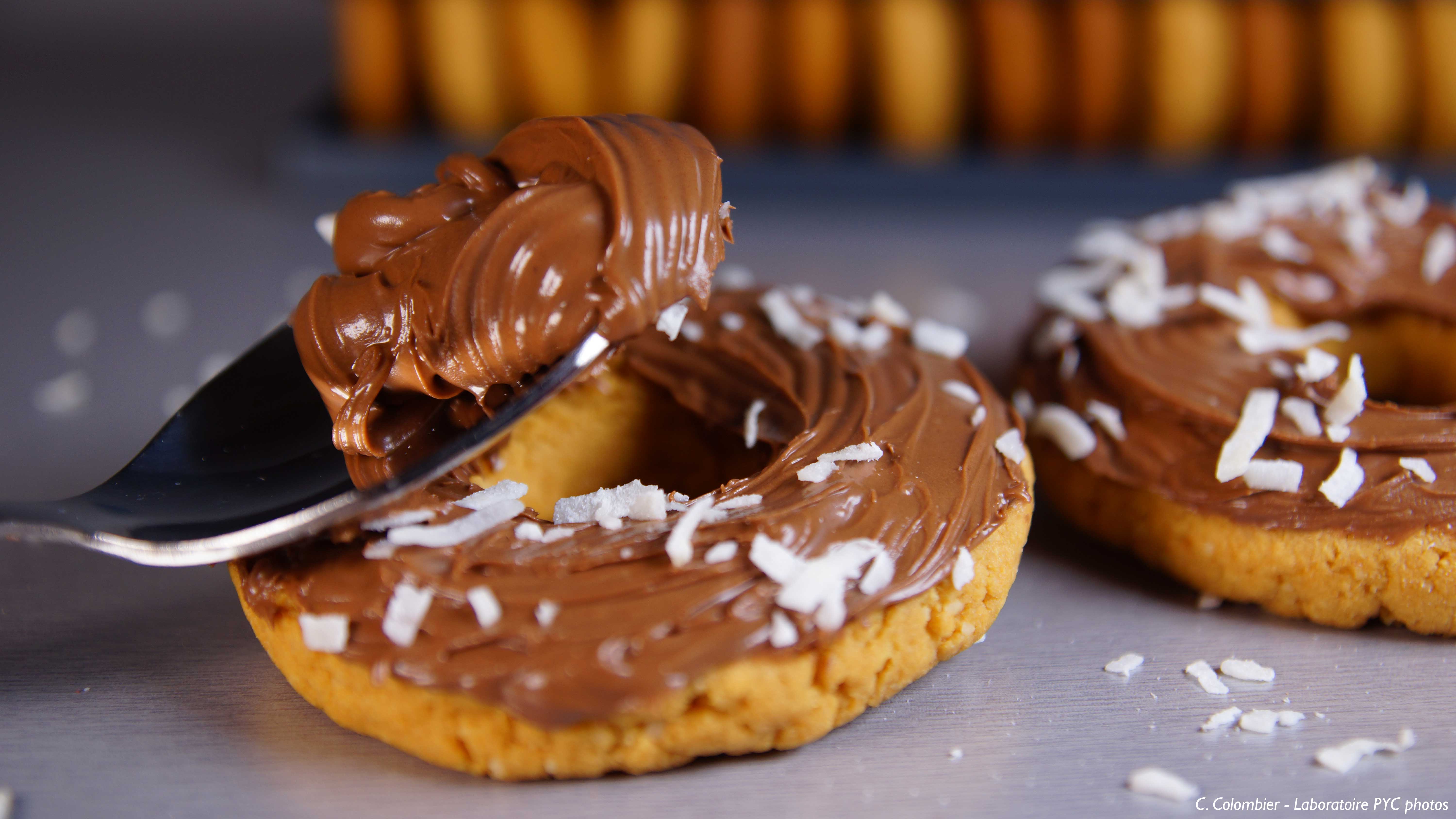 Recipe with a high protein cake
Create a high protein donut with the almond cake reduced in sugars and with PYC chocolate spread reduced in sugars.
In addition, the nutritional values of Laboratoire PYC's high-protein cakes are much lower than traditional cakes :
– Reduced in carbohydrates*
– Reduced in sugar
* Calculated in comparison with the soft biscuit foods market; for more details ask for the data sheets.
High protein cake: 4 reasons to select them
#1 Laboratoire PYC Cake is high in protein and not in sugar.
#2 The nutritional values of the cakes are adapted to the good progress of a phase 1 of a high protein diet.
#3 Laboratoire PYC complies with regulations; its cakes are free from intense sweeteners.
#4 Finally, the serving size of cakes has been redesigned to reduce portions (20g).