News from the environment pillar team at Laboratoire PYC
https://www.laboratoire-pyc.com/wp-content/uploads/en-tete-blog-environnement-1024x512.jpg
1024
512
admin-pyc
admin-pyc
https://secure.gravatar.com/avatar/0230e3b627514ff2fe54ed68bff1dcc1?s=96&d=mm&r=g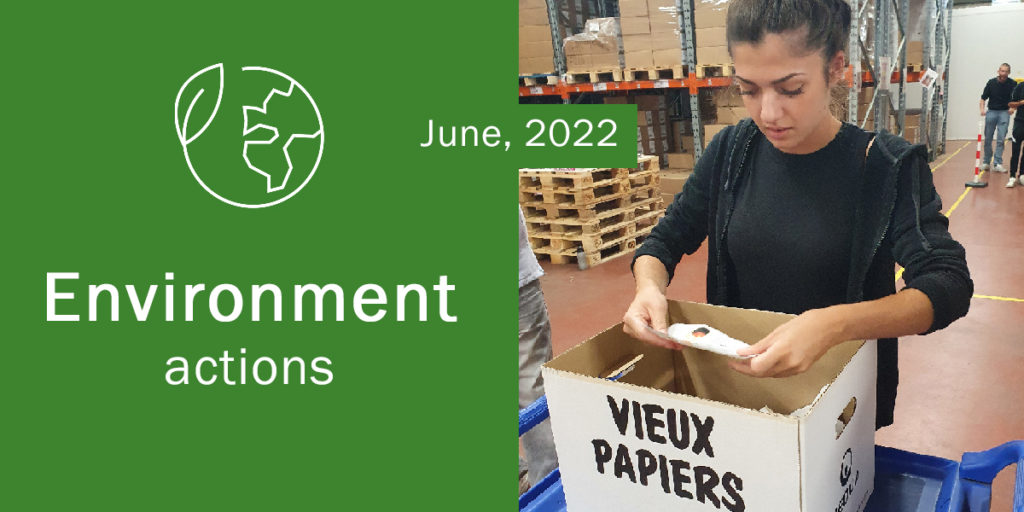 News from the environment pillar team at Laboratoire PYC
In terms of eco-responsibility, our medium-term objective remains the same: reaching carbon balance in 2035.
Our company's environmental team is continuing its actions. On 24th June, a day was held bringing together the environmental pillar team and the food safety pillar team. This was a first for our plant!
The day was prepared by the teams themselves to raise awareness on these subjects.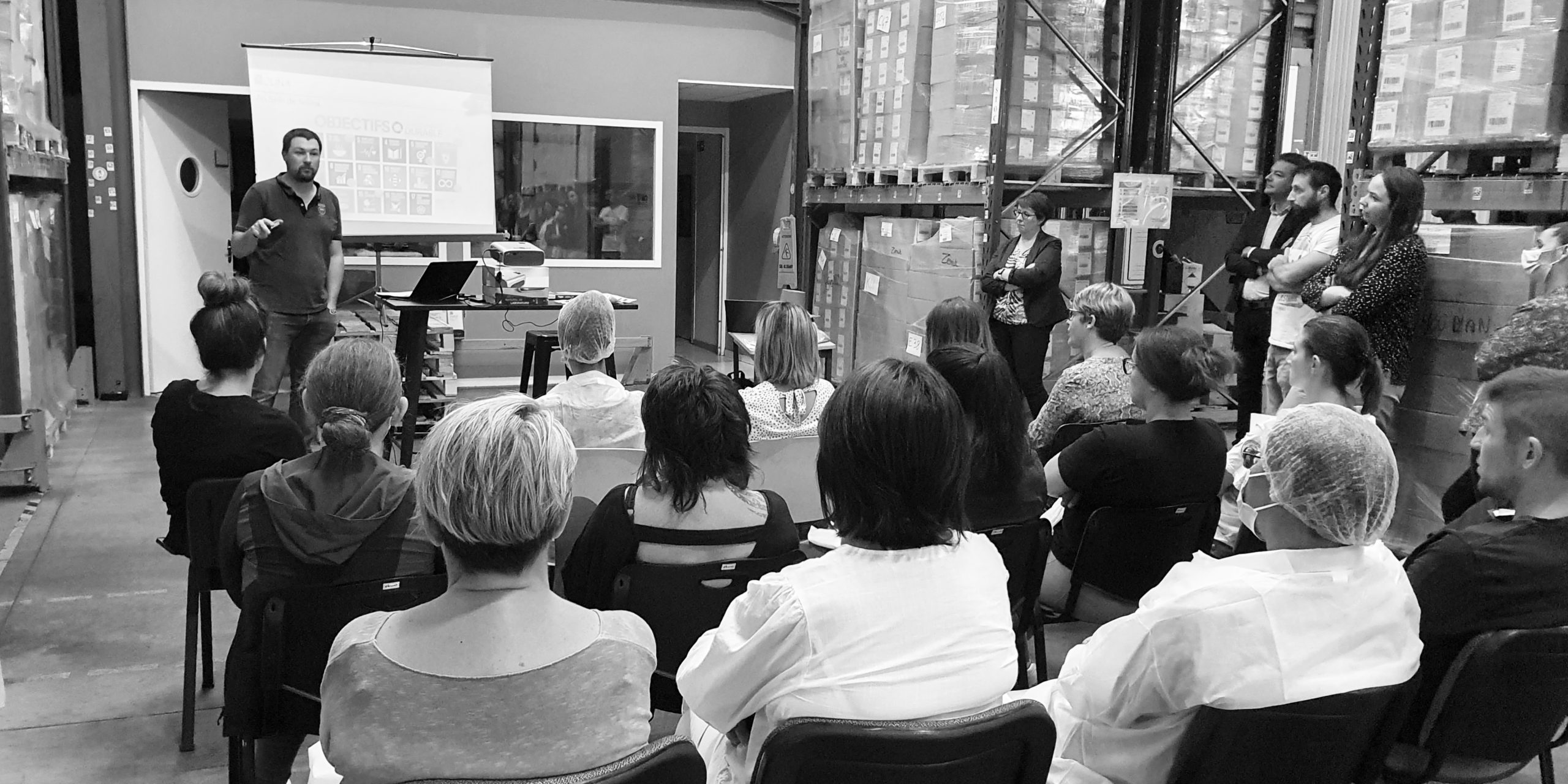 SAFETY AND ENVIRONMENT DAY, 24TH JUNE 2022
Think together about our environmental impact within the company
This was the objective of the workshop organised by the environment pillar team at our Manziat site.
This team includes Anaïs Boyat, Myriam Buiret, Laure Calard, Emilie Mondet, Alexandra Stoerkel, Cédric Carrière, Olivier Dutartre, Gaëtan Ferrari and Meng Seng Tang.
The team organised and ran games on environmental practices in the form of a relay. The animation was completed by information on some of these eco-friendly actions to raise awareness of the environment among all the people on site.
The environment pillar team has set up a communication and awareness calendar for employees. This year, a total of 7 actions or communiqués will be issued at Laboratoire PYC to better understand and participate in our environment.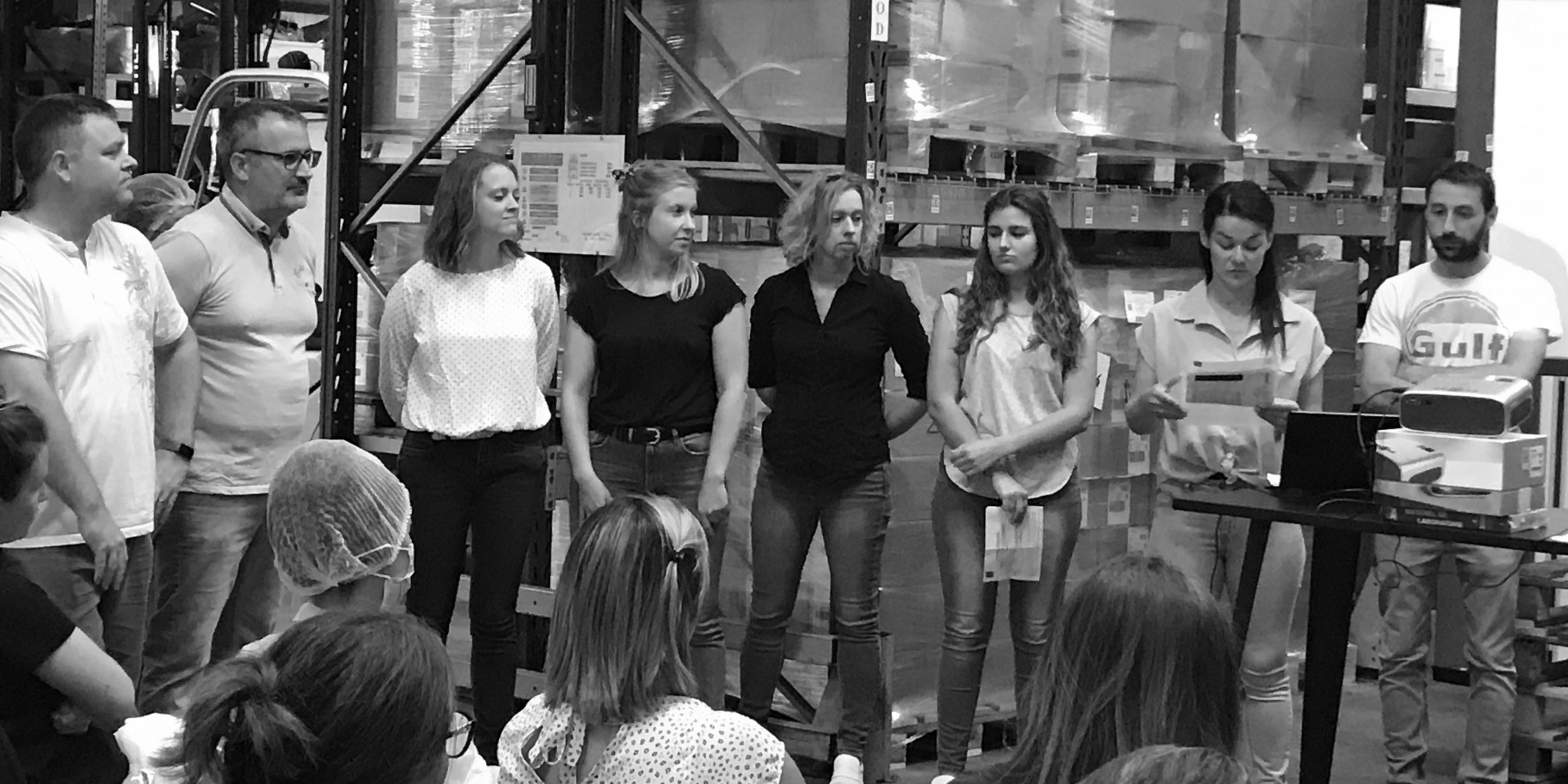 Environment pillar team
The day was also completed by a training session. We would like to thank Laure Guerry for her contribution.
Speech by Mrs Laure Guerry, consultant in innovative recycling
Laure Guerry, waste management specialist for TEHP & Circulis, spoke to our teams.
The discussions focused on the common misconceptions about plastics, recycling, different materials and the circular economy.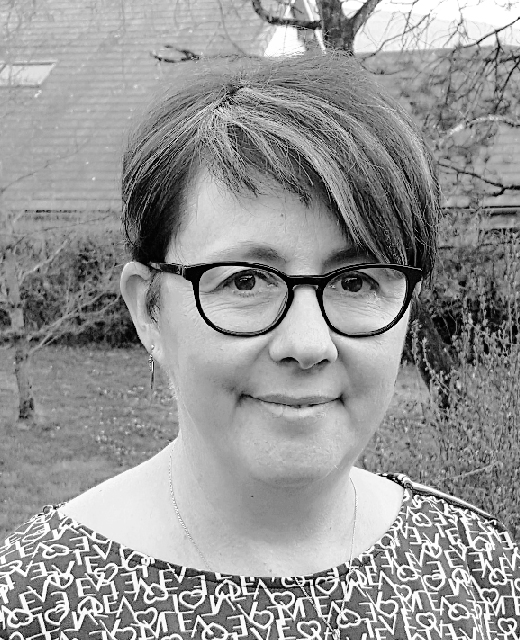 Laure Guerry, Innovative recycling consultant at CIRCULIS
"Thank you for allowing me to participate and, above all, congratulations to the whole team, who are super motivated to make progress in reducing our impact, both daily and within the company: training and information, exchange, questioning, and this, for all employees. What a great commitment and mobilisation of everyone, congratulations! This is a nice company that cares about the environment, with a number of good actions, including this day!"
Acting for the environment with a team spirit
The objective of the pillar teams at Laboratoire PYC is that company initiatives in terms of the environment, human safety or food safety come from the employees.
This collaborative effort allows for very concrete actions, both selected and adapted to the company's services. Each participant is involved on a voluntary basis.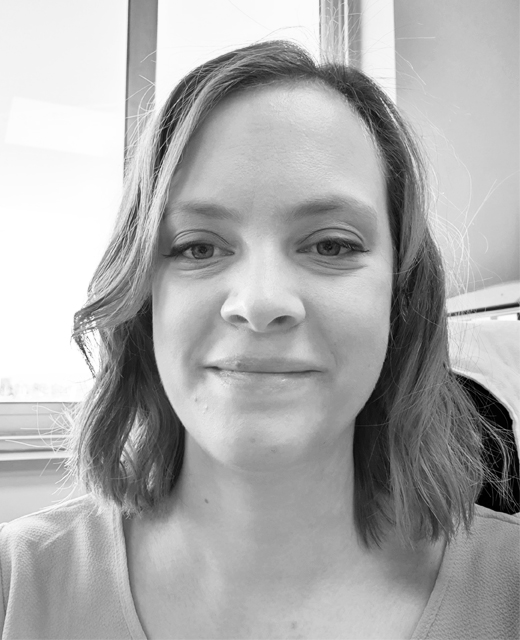 Alexandra STOERKEL, Health, Safety and Environment Assistant
"Our environment pillar team works on raising awareness of environmental issues, i.e. by training and informing. We create interest to generate collective action. It helps to raise consciousness, to clarify certain concepts or to correct preconceived ideas. People from all departments participate. This inclusive approach allows us to implement relevant and chosen actions. This results in simple but accessible actions that have an impact on our environment. This was the case for the lunch on 24th June, which brought our teams together to eat local products!"