CLEAN LABEL FOOD SUPPLEMENTS
https://www.laboratoire-pyc.com/wp-content/uploads/CLEAN-LABEL-PYC-1024x512.jpg
1024
512
admin-pyc
admin-pyc
https://secure.gravatar.com/avatar/0230e3b627514ff2fe54ed68bff1dcc1?s=96&d=mm&r=g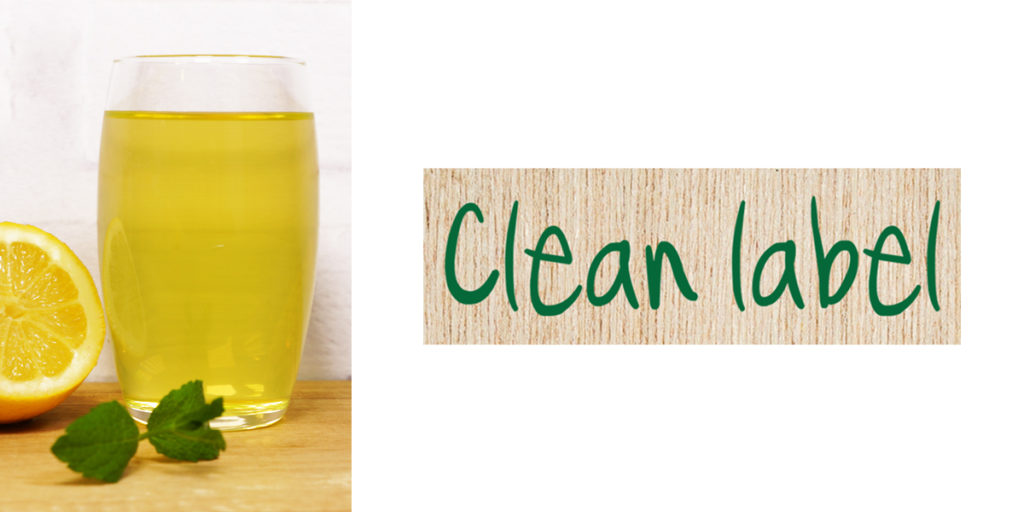 CLEAN LABEL FOOD SUPPLEMENTS
Five years ago, we created a range of "Clean label" food supplements. The adventure continues, and new supplements are to come. Let's look at this trend and focus on its evolution.
CLEAN LABEL AND NATURALNESS REQUIREMENTS
After the confinements, manufacturers, brands and distributors have noted that consumers expect more commitment from their products. Clean composition, organic products, local production, solutions for better health protection are all themes that seem to have been reinforced.
The demand for food supplements is growing. According to Synadiet (Syndicat National des Compléments Alimentaires, France),
68% of French people say they have used a natural health product and food supplements in the last twelve months.
This already strong trend has become even more pronounced with the health crisis, with 62% of French people declaring that they are paying more attention to their health since the crisis and 60% having acted to strengthen their immune system.
Naturalness of products and health awareness are nowadays the main reasons for taking food supplements.
Consumers are looking for products that are gentle and without side effects and are naturally turning to food supplements to prevent their health and optimise body functions.
Among the significant trends, the "clean label" one is confirmed.
Five years ago, Laboratoire PYC developed a range of clean label food supplements following a precise commitment: short and understandable ingredient lists and clean compositions.
CLEAN LABEL, WHAT IS THE CONCRETE APPROACH?
In its Clean Label food supplements, Laboratoire PYC has reduced the number of ingredients to a minimum (less than 10). Each one has its own function – health benefits, natural taste and colour, sweetening power of stevia, carrier – and nothing superfluous is added. The aim is to create short, understandable formulas that everyone would like to be able to make at home.
In practical terms, for our clean label food supplements:
– We work without silicon dioxide nor titanium dioxide
– Our flavours are natural and so is the colouring of the products
– No GMOs: we select all our ingredients on this criterion
– The sweetness is provided by stevia extracts (steviol glycosides)
– We use vegetable fibre-based carriers
Conclusion: everyone can consume a supplement for its health benefits and without any unnecessary ingredients!
CLEAN LABEL, A TEAM EFFORT
This work involved – and continues to involve – the joint work of the marketing department, the R&D players, the regulatory service and the production teams.
Aurélie De Schuyteneer, Marketing Manager, explains:
"The expectations for natural products, especially in the supplement sphere, were already present in 2017. We made sure to meet this need. Since then, there has been a constant demand for 'clean label' food supplement applications, not only in the health and prevention sector (immunity, stress, etc.) but also in the slimming and nutricosmetic categories. Sportsmen and women are also looking for clean label solutions."
Isabelle Hamon, R&D Project Manager for food supplements, adds:
"Clean label formulation has led us to review the entire structure of our food supplement formulas. We have limited the number of ingredients and chosen ingredients enabling a declaration that is understandable to the consumer without compromising the effectiveness and stability of our products. Our team also favours origins for its active ingredients. The experience we have gained has quickly proven its worth and we receive many requests. "
Lolita Lubin, Regulatory Manager, says:
"The "clean label" remains an undefined concept at regulatory level. It is up to the manufacturers to take it on board and respond as best they can. Aside from more comprehensible lists, transparency is at the heart of expectations. We therefore check the customer packaging of products placed on the market to ensure that the information provided is correct."
CLEAN LABEL AND CONSUMER REASSURANCE
The "clean label" applies to all the players in the food supplement chain, from the ingredients to the finished product. As a manufacturer, we feel that this concern for transparency and naturalness is at the heart of our customers' priorities and in all distribution channels (pharmacy, internet, etc.).
Consumers are concerned about transparency, primarily because they need to be sure products are safe. Laboratoire PYC has invested heavily in three areas to ensure the safety of its food supplements:
1. QUALITY – Laboratoire PYC is ISO-22000 certified, which guarantees the traceability and safety of ingredients and formulas. In addition, a team of engineers with expertise in food supplements has been formulating for customers for 15 years. Excellence is at the heart of PYC.
2. REGULATION – Food supplements are defined by Directive 2002/46/EC and their claims are regulated by Regulations (EC) 1924/2006 and (EU) 432/2012. We closely follow all regulatory evolutions.
3. EFFICACY – consumers expect supplements to deliver on their promise. To achieve this, the team rigorously selects each active ingredient on the basis of its safety, its scientific substantiation but also in order to obtain stable products. This also includes research and selection of the most advanced active ingredients.
At Laboratoire PYC, passion continues to drive this activity:
"We are passionate about these products and we want this to be reflected at every stage of the manufacturing process and in the support we provide to our customers. "(The PYC team).
CLEAN LABEL, PROGRESSING
The global desire for natural products and solutions is driving the dietary supplements segment. The outlook for food supplements is positive.
Laboratoire PYC is continuing to develop clean formulas in nutricosmetics, health and weight control, and more innovations are planned for 2021. The team also regularly receives customer requests and creates customised clean label formulas.
Furthermore, we note that the clean label is evolving towards "clean conscience" with increasingly marked eco-responsible expectations. For example, consumers want laboratories to be more involved in eco-responsible packaging. The PYC industrialization team is studying different recyclable packaging materials. We are also moving towards eco-responsible rules in our internal company operations (single personal mugs, sorting of waste such as toner and batteries, etc.). We want sustainability to be considered in our products as well as in our work methods.