The bar remains the snack of choice when it comes to supplying protein
https://www.laboratoire-pyc.com/wp-content/uploads/Barre-cookies-and-cream-Laboratoire-PYC-1024x512.jpg
1024
512
admin-pyc
admin-pyc
https://secure.gravatar.com/avatar/0230e3b627514ff2fe54ed68bff1dcc1?s=96&d=mm&r=g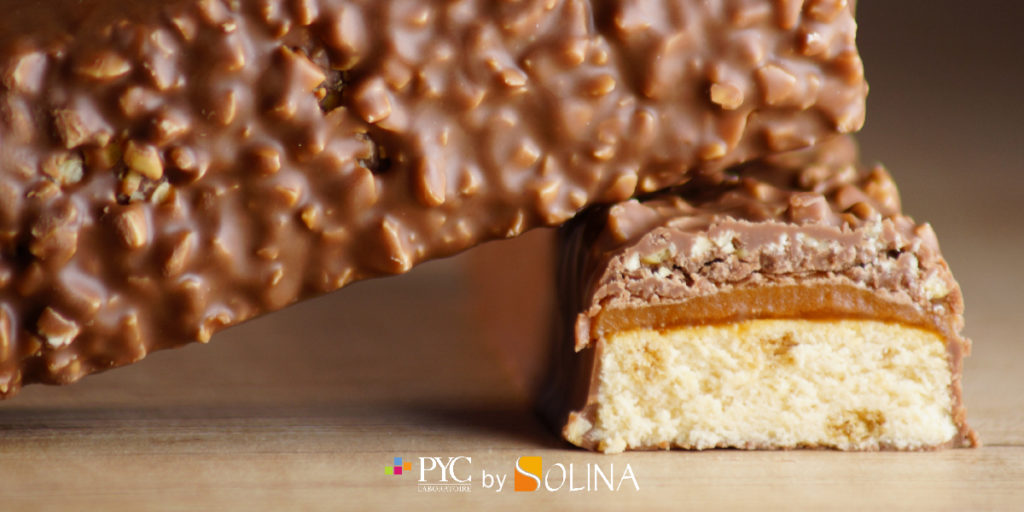 The bar remains the snack of choice when it comes to supplying protein
Welcome to the world of high protein bars! In France and elsewhere, the trend hinted to you. The bar is the snack of choice to provide proteins. For sport or to control one' s weight, bars can be found in health food shops, on the web, in pharmacies and at the gym.
High protein bars are evolving strongly. Over the past 10 years, the major advance made by manufacturers has been the reduction in their sugar content. 'Low sugars' or 'reduced carbohydrates' claims are appearing on the packaging.
In Europe, high protein bars account for 34% of the launches of bars.
Specifically, France is in 7th position in number of launches per year (Mintel, GNPD). In addition, the United States, the United Kingdom, Australia, Germany, Canada and Mexico continue to be very buoyant markets for these protein snacks.

We now invite you to discover 3 of our protein bars that you should definitely try!
Top 3 protein bars to try out
Crisp chocolate protein bar, the bestseller
Everything tastes chocolate, from the coating to the crunchy bits, that is the secret to this bar's success.
It is high in protein, high in fibre and low in sugars.
It is a bestseller.
Nothing more to say, you should try it!
To complete your range of bars,
Cookies & cream bar, the gourmet bar
Well known in the ice cream world, the cookies & cream flavour has crossed the Atlantic.
In France, it is much better known, and we wanted to make a gourmet and healthy bar. The result is really striking!
The bar combines a milk chocolate coating, a caramel flavour layer, crunchy markers and a melting texture.
In addition, the Cookies & Cream bar provides 35% protein and is low in sugars.
To get this private label bar,
Nut & seed meal replacement bar – the balanced bar
The trend is clear to everyone in France and other European countries. Seeds and nuts have made their way onto our tables in greater proportions, including pumpkin seeds and almonds. The plant-based trend is well underway, motivated by a desire to consume in a more responsible way for the planet and for our health.
The nut & seed bar is a vegetarian bar that is balanced in vitamins and minerals.
It is composed of vegetable proteins, chicory fibre, pumpkin seeds, almonds and crunchy rice chips.
It is formulated to replace a meal during a diet (meal replacement). It provides minerals and vitamins in the optimal quantities.
This following claim is authorised in Europe:
Substituting two of the main daily meals of an energy-restricted diet with meal replacements contributes to weight-loss.
Looking for a supplier of slimming bars?
Call on a French company for your range of high protein snacks
In addition to the bars, Laboratoire PYC supplies protein-rich snacks in the form of wafers, biscuits, chips, etc.
To discover them, you can visit this page presenting our range of protein snacks.
You can also contact us.
Laboratoire PYC is a French company dedicated to dietetic products and food supplements. Come and meet us in Aix-en-Provence.