Feeling of heavy legs: the best active ingredients in food supplements
https://www.laboratoire-pyc.com/wp-content/uploads/RUBRIQUE-TENDANCE-PHARMA-3-1024x512.jpg
1024
512
admin-pyc
admin-pyc
https://secure.gravatar.com/avatar/0230e3b627514ff2fe54ed68bff1dcc1?s=96&d=mm&r=g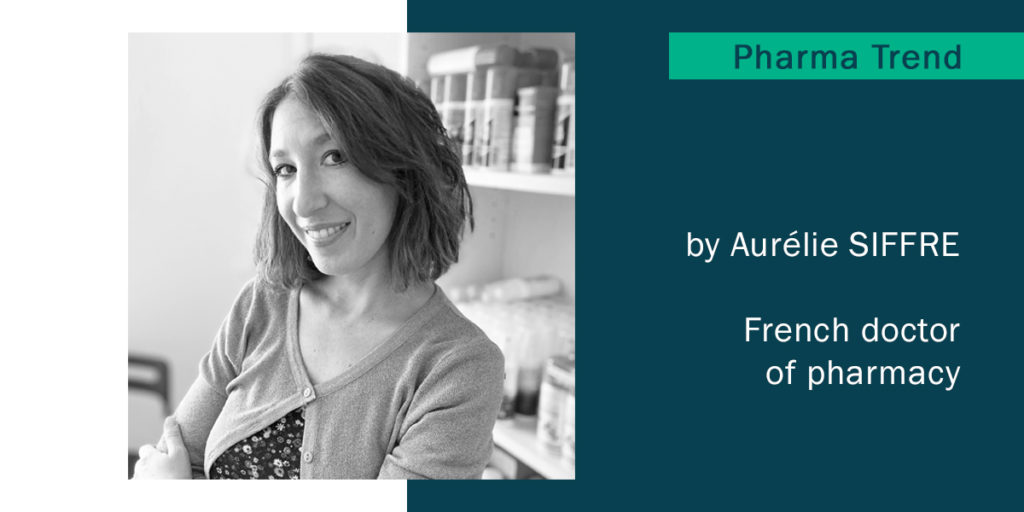 Feeling of heavy legs: the best active ingredients in food supplements
Feedback from Aurélie Siffre, in pharmacy, on food supplements for heavy legs and circulation. The best active ingredients and plant extracts.
Who is affected by the effect of heavy legs?
According to a major IFOP survey conducted in May 2020, 45% of French people report having at least one of the symptoms of poor blood circulation.
This is reflected in:
The feeling of heavy or painful legs
Swelling of the ankles
Edema
Varicose veins or varicosities
Cramps, tingling
The proportion of women suffering from this seems to be higher: 52% against 37% for men.
The standing position, hot weather and carrying heavy loads are aggravating factors.
The average age is 50, but 1 in 5 people between 18 and 39 suffer from it.
Particularly interesting and showing a clear market potential for food supplements: 65% of people affected do not follow any treatment, whereas venous insufficiency affects the quality of life: pain, irritability, nervous tension… Beyond the aesthetic dimension of course. [1] [2]
Which active ingredients in food supplements are recommended for the circulation?
The formulas contain several active ingredients, the main ones being vitamin C and plant extracts.
1) Vitamin C :
Vitamin C has been granted a claim in Europe :
« Vitamin C contributes to normal collagen formation for the normal function of blood vessels. » [3]
EFSA concluded that a cause and effect relationship has been established between dietary intake of vitamin C and normal collagen formation. Indeed, vitamin C is a coenzyme for three different dioxygenase enzymes that catalyse the addition of hydroxyl groups to the amino acids proline and lysine in the collagen molecule to stabilise the triple helix structure. Collagen, in turn, is a necessary structural component of several tissues in the body, including blood vessels.
2) The different plant extracts:
Plants rich in flavonoids are often preferred. For example, hibiscus helps to reduce the sensation of heavy legs and nettle leaf promotes circulatory well-being and can reduce the sensation of heavy and tired legs.
Many plants that are very popular with the public have pending claims: red vine leaf, meadowsweet (aerial part), centella, gingko…
Some have claims, but are not suitable for all formulas (taste, etc.):
Small holly, bilberry, horse chestnut, witch hazel…
Used alone or in combination, the general action concerns the circulation of blood in the micro-vessels and the sensation of heavy legs.
What pharmacy tips can help relieve leg pain?
The winning trio against heavy legs is: contention, oral food supplements and local products such as creams, gels, sprays… Many specialities have appeared, and complete formulas with several active ingredients are in vogue. However, pregnant women and people already taking anticoagulants should be careful.
Finally, it should be noted that venotonics were de-reimbursed in France on 1 January 2008. However, according to IQVIA for Synadiet, the circulation axis has increased by 10.52% in pharmacies between 2019 and 2021, and the heatwave episode concomitant with this article reinforces the idea that, with global warming, this segment can only evolve in the years to come [4].
To develop your food supplements