Developing a range with plant-based proteins, key points to consider
https://www.laboratoire-pyc.com/wp-content/uploads/page-blog-proteines-vegetales-1024x512.jpg
1024
512
admin-pyc
admin-pyc
https://secure.gravatar.com/avatar/0230e3b627514ff2fe54ed68bff1dcc1?s=96&d=mm&r=g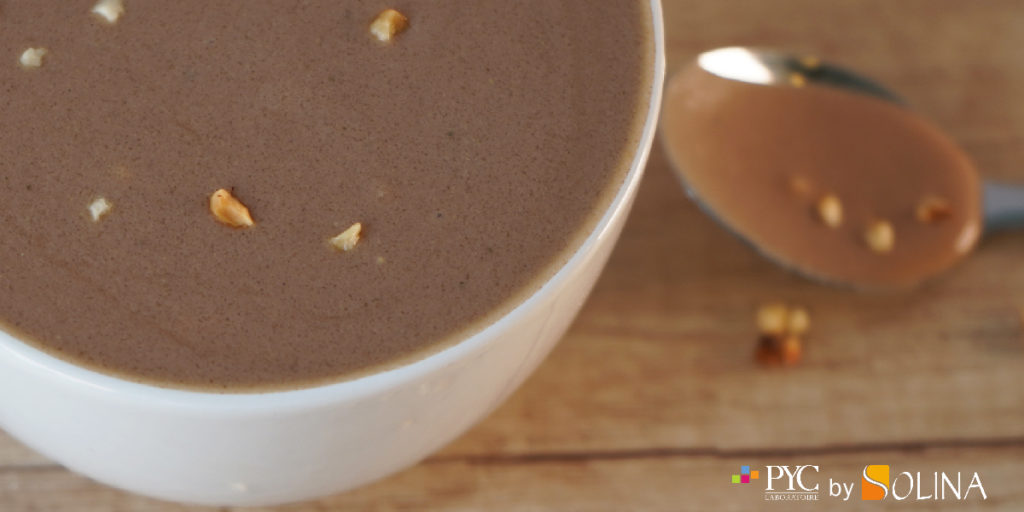 Developing a range with plant-based proteins, key points to consider
The current context is favourable to the growing use of plant proteins in food products: environmental and health concerns, the development of flexitarianism and vegetarianism, and the popularity of protein-rich products.
According to a 2021 study by FMCG Guru's, 73% of global consumers have a positive perception of plant proteins [1]. In addition, brand innovations are increasingly driving the sector.
In products formulated for nutritional purposes, the enrichment of plant proteins is appreciated both for slimming and sports applications.
Plant proteins: consumer expectations
Based on various consumer studies and surveys, we have identified the main consumer expectations for plant-based protein products.
Amino acid profile
Consumers of high protein formulas are very educated and inform themselves in detail about the products they consume. They know exactly what they need in terms of amino acids [2]. In plant protein products, they most often look for the 'right' mix of plant proteins that provide an optimal amino acid balance. They also check the packaging for this.
Varied and gourmet flavours
Taste, texture and flavour are not to be ignored. The expectations for diet products remain the same: to help lose weight without sacrifice [3]. This is just as true for plant-based diet products. There is also an increased tendency for consumers to adopt plant-based flavours for all types of foods. Among sweet flavours, almond, oat, praline, peanut, … are added to the traditional chocolate, vanilla, strawberry flavours in desserts and drinks.
Protein content
The protein trend is so strong that even mainstream brands have launched protein-rich products. In diet and sports products, the protein content per portion is still the rule.
Clean formulas
Diet/health food consumers seem to pay even more attention to the composition of products than other profiles [3]. They mainly look at sugar and saturated fat (possibly salt). They also pay attention to the various additives. Although not the number one criterion, the reduction or absence of allergens is one of the advantages of plant protein-based foods.
Environment
Covid-19 has created opportunities for new product positioning around traceability and sustainability, especially for plant-based proteins [4]. Fermented proteins with low environmental impact are finding favour with these discerning consumers. The absence of GMOs is also an added value.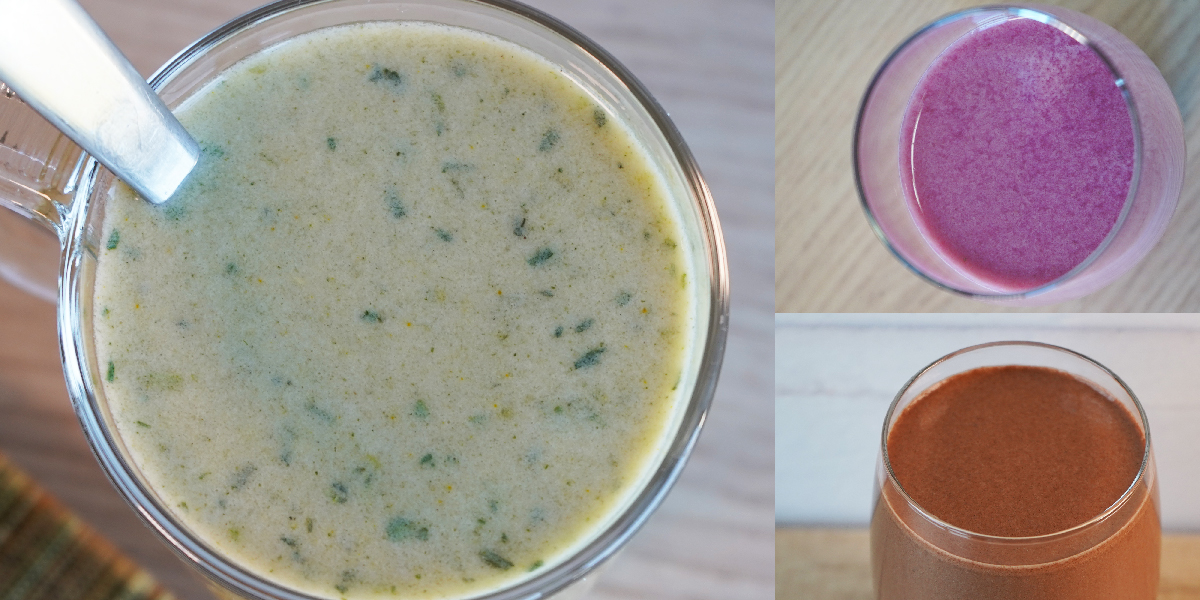 Plant proteins: what formulas are offered by Laboratoire PYC?
4 new formulas have been created in our company and are now available:
– Chocolate-peanut flavoured drink
– Strawberry-banana flavour drink
– Praline flavoured dessert with hazelnut pieces
– Leek and potato flavoured soup
Dominique Thiery and William Laurence from our R&D team provide some details below.
How did you come up with the formulation of these plant-based high protein references?
The strong point of this range is the use of innovative and non-allergenic proteins. The products are high in protein. In addition, they consist of a mixture of 2 vegetable protein sources (pea, pumpkin seed) and a yeast protein which give together a complete amino acid profile.
In addition to the desired balance of amino acids, the proportion of each protein has been optimised for its taste. In recipes based on plant proteins, undesirable notes can emerge. Here, we were able to take advantage of the organoleptic characteristics of the protein mix to obtain a round and accomplished aromatic combination and creamy or unctuous textures.
All the flavours used for the drinks, creams and soups are natural. In addition, we have given pride of place to fruit and vegetable powders, cocoa, hazelnut pieces, etc. When formulating the products, we anticipated the list of ingredients to keep it as short and as clear as possible for consumers.
From a nutritional point of view, all references are high in protein (15g per serving), reduced in carbohydrates and low in sugars.
Why did you choose the combination of the pumpkin seed, pea and yeast proteins, please?
We chose these three proteins because this mix provides a complete and balanced supply of amino acids, particularly essential amino acids.
Thus, pumpkin seed protein is interesting for its contribution in sulphur amino acids and tryptophan. Yeast protein has a good level of leucine and lysine. Pea protein has a good overall balance of amino acids. It is particularly rich in phenylalanine and glutamic acid.
The blend of the 3 sources gives a complete amino acid profile compared to the FAO data for adults (Food and Agriculture Organization) [5].
Yeast protein has the advantage of being neutral in taste. This protein is manufactured in France and its production method (fermentation) has little carbon impact. Its production requires little water and energy and therefore has a reduced environmental footprint. Yeast protein is one of the breakthrough innovations in the world of non-animal proteins.
Pea protein is well known to the public. We have selected a protein made in Europe. It has the advantage of being highly digestible.
Finally, pumpkin seed protein provides fibre and an interesting source of good quality unsaturated fats.
What are the claims of these products?
These products are high in protein.
Health claims are allowed for protein in Europe:
Protein contributes to the growth and maintenance of muscle mass and the maintenance of normal bones.
Is it possible to have customised plant-based formulas?
Yes, we have already started.
The expertise we have acquired has already been used to develop custom-made products with the integration of specific active ingredients and the creation of new flavours.
To get in touch with Laboratoire PYC:
[1] FMCG Guru's Sports Nutrition & Active Nutrition Survey Series, 2021
[2] Vitafoods Insight, 2021, Alternative proteins drive nutraceutical innovation
[3] CSA, Enquête pour l'Alliance 7, 2021, Alimentation spécialisée et fonctionnelle
[4] Fi Global Insights, Protein Report 2022
[5] FAO, 2013, Dietary protein quality evaluation in human nutrition: report of an FAO expert consultation. Food and nutrition paper, 92, FAO; Rome. Page 39, scoring pattern mg/g protein requirement, > 18.