Top up your range of food supplements with gummies
https://www.laboratoire-pyc.com/wp-content/uploads/RUBRIQUE-TENDANCE-PHARMA-3-1024x512.jpg
1024
512
admin-pyc
admin-pyc
https://secure.gravatar.com/avatar/0230e3b627514ff2fe54ed68bff1dcc1?s=96&d=mm&r=g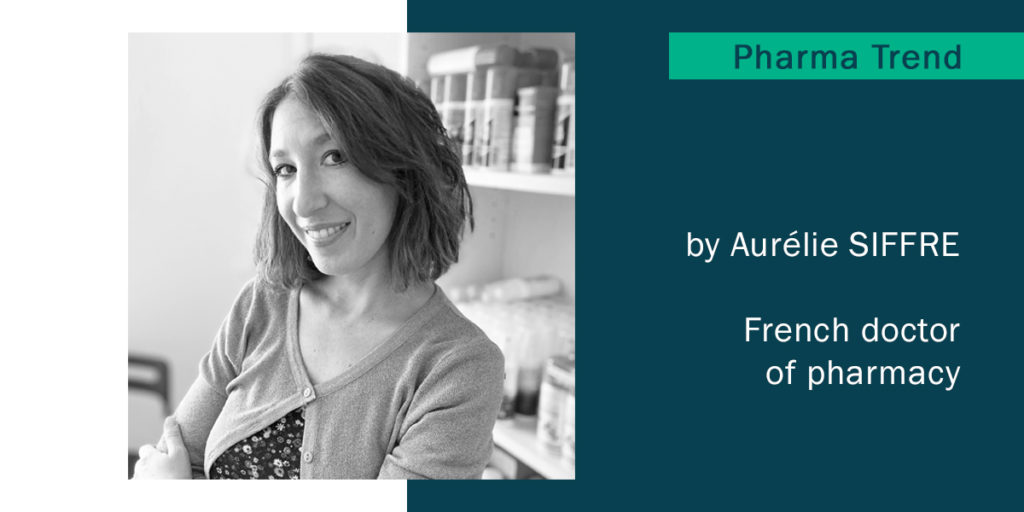 Top up your range of food supplements with gummies
Long used for the infant population (ease of consumption), gummies have found their audience among adults.
Sales of gummies are increasing all over the world (North America, Asia, Europe), driven by the increased interest in vitamin and mineral supplementation. The North American market still has the largest share of the gummies market, but demand in Europe has risen.
In France, sales of gummies have grown by 88% in pharmacies [1].
Considering the strong demand for gummies, we asked a French pharmacist, Aurélie SIFFRE, to give us some feedback.
Have you referenced one or more brands of gummies and in which segments?
In our pharmacy, for the past six months, we have referenced a brand of gummies that focuses on organic, vegan, and 'made in France' claims. We already had a strong brand on the shelf in the sleep segment, which works essentially with advertising on social networks.
Since September, we also have a few products that complement existing references for hair loss and beauty.
What do you think of this galenic?
The main fear of pharmacists concerning this attractive galenic form is the confusion between candy and a food supplement subject to a dosage. These soft and chewy gummies look like candies of various shapes and colours, sometimes coated with white crystals like sugar.
The role of the pharmacist is therefore first to select the most qualitative references (quantities of sugars, organic quality, active ingredient content, origin, etc.) and then to ensure that the patient complies with the daily doses without exceeding them and if the product meets the patient's requirements.
The variety of composition makes it possible to meet different demands; some are based on gelatine, others on fruit pectin, and contain active ingredients (plants, vitamins, minerals…).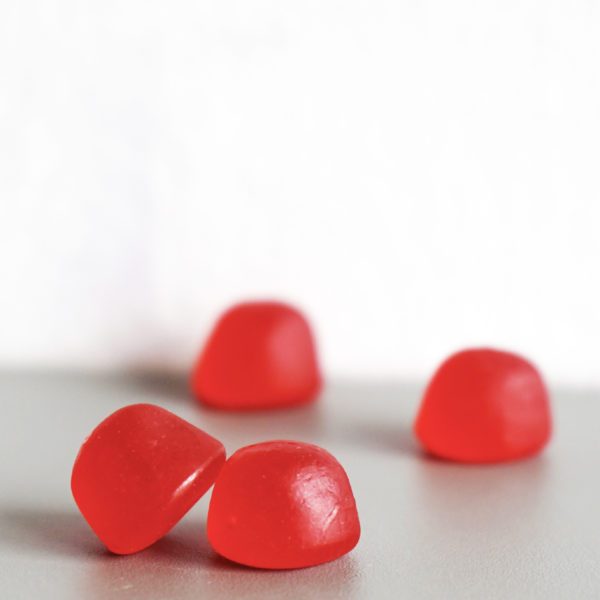 What are the sales of gummies?
It's an interesting supplement to the product portfolio, and one that is bound to grow, since it did not really exist in the adult segment a few years ago.
Firstly, we thought we would get more impulse sales by displaying the products in their attractive packaging. Indeed, the presentation in a transparent box is attractive, regressive, and appetizing.
Most of the sales are made by advertising on social networks; people then drive several kilometres, after they find us listed on the manufacturer's website.
Secondly, sampling works well: " just try to adopt it ". We estimate that 7 out of 10 people who receive a sample of the product after asking us for advice on a food supplement, come back to buy it. I had not referenced the "sleep" version of the recently introduced gummies brand, as we already had a competing melatonin-based brand. As the laboratory had sent many samples, my team had these samples tested and I had to rush to order the missing reference.
What is the advantage of gummies? Who is it for?
This galenic form is popular for various reasons: :
Easy to take without water.
Good compliance, especially for people who are tired of swallowing medication daily.
Convenient for people who cannot swallow tablets.
Tasty flavour.
Women are the main ones who turn to this form, either for themselves or for their children. This is not particularly surprising, as this was already the trend with other dosage forms [2].
Younger people are more likely to try it. Mothers are generally attracted to this format.
Not all supplements will be adaptable to gummies, as the formulation is complex depending on the active ingredients, and some bitterness is very difficult to mask. Moreover, some patients prefer tablets that in their mind are more "dosed" and more "serious".
Which points to check for these food supplements?
Beware of the possible calories provided, which can be a limit to regular use.
Take a good look at the compositions before accumulating several cures. If you can combine "immunity" and "sleep" for example, "skin beauty" and "hair" may contain common vitamins and lead to an overdose.
Take a food supplement as a course of treatment several times a year but seek professional advice for continuous intake.
Eat fruit and vegetables well: gummies are no substitute for spinach!
To discover the beauty and immunity gummies from Laboratoire PYC: