Laboratoire PYC renews its ISO 22000:2018 certification
https://www.laboratoire-pyc.com/wp-content/uploads/PHOTO-BLOG-ISO22000-1024x512.jpg
1024
512
admin-pyc
admin-pyc
https://secure.gravatar.com/avatar/0230e3b627514ff2fe54ed68bff1dcc1?s=96&d=mm&r=g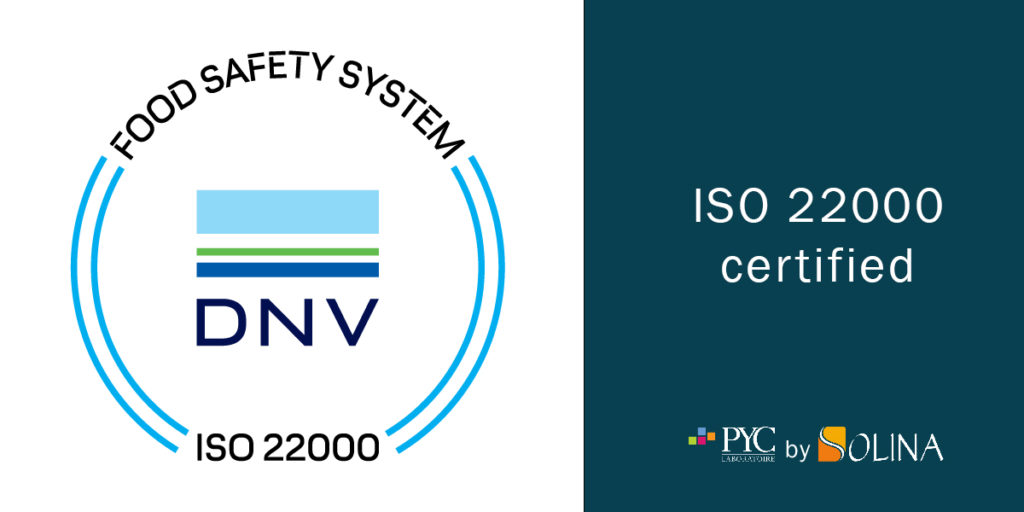 Laboratoire PYC renews its ISO 22000:2018 certification
Laboratoire PYC has been ISO 22000 certified since December 2016.
Laure CASSAGNES, QHSE Manager, has worked with all the teams to renew the ISO 22000 certification. She explains below the purpose of the process and its interest for the activity.
ISO 22000 and continuous improvement
ISO 22000 – 2018 version
In 2021, we obtained the ISO 22000:2018 certification.
The 2018 version uses the HLS framework (High Level Structure), which is now common to all major ISO standards. It includes requirements such as the analysis of the company's context and its influence on the system, and the leading role of senior executives in the company's management.
The new version also emphasises the process approach and the analysis of the associated risks and opportunities. The concepts of food defence, food fraud, etc. are also addressed.
Continuous improvement of all services
ISO 22000 is part of a continuous improvement process. This is carried out daily by reporting all issues related to food quality and safety. This feedback is carried out at all levels of the company and in each department with the systematic setting up of an associated action plan.
ISO 22000, a team effort
Food Safety Pillar Team
To develop a food safety culture, a dedicated pillar team was created. This team is made up of one person from each department to ensure optimal cross-functionality.
The aim is to create a synergy around food safety and to ensure that everyone takes responsibility for this issue.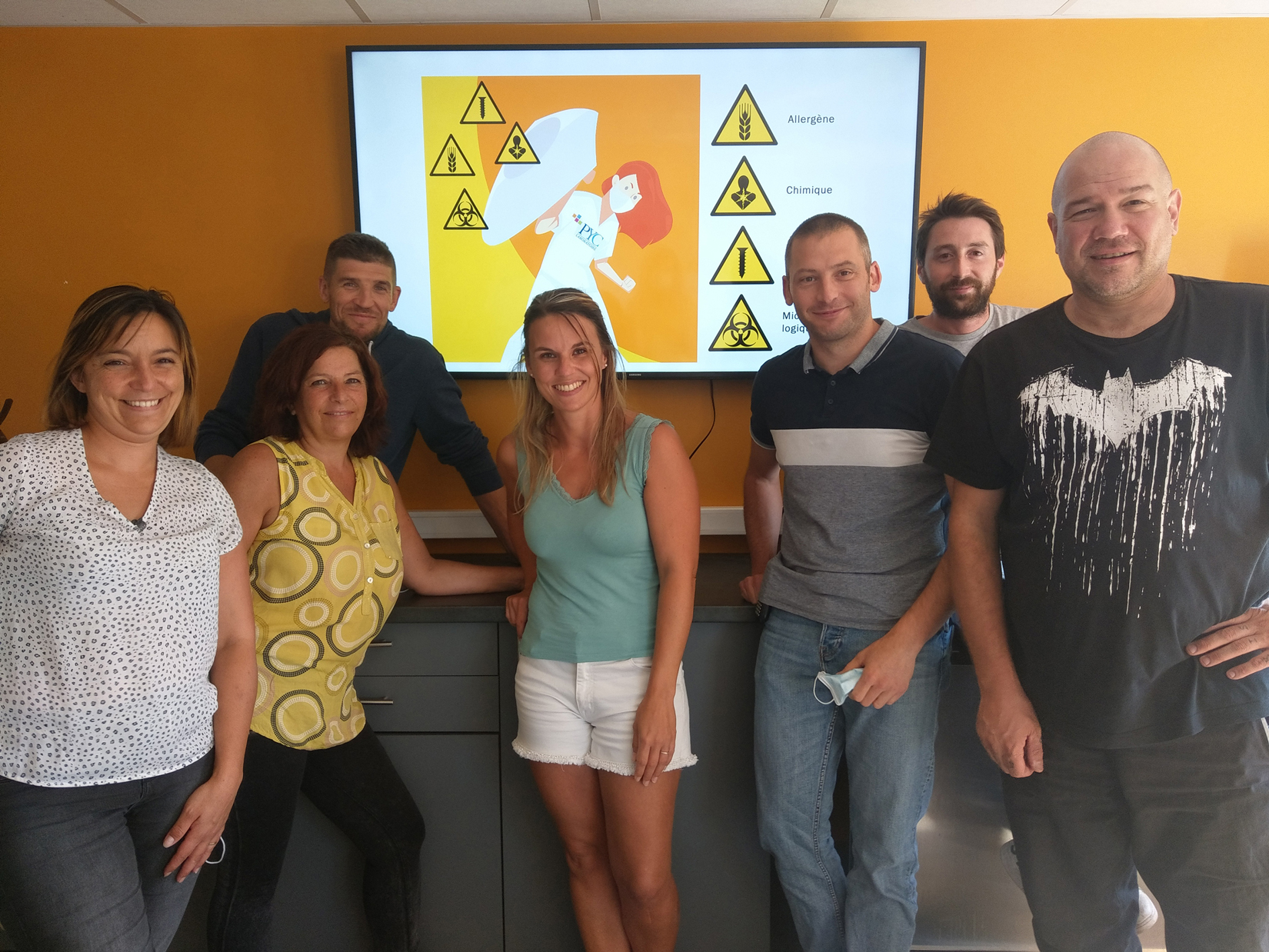 FOOD SAFETY PILLAR TEAM
Angélique, Danièle, Anthony, Adeline, Thierry, Gaëtan, Norbert.
ISO 22000 and regulatory requirements
All the players are involved daily; Lolita LUBIN, Regulatory Affairs Manager:
"ISO 22000 is a form of recognition of all the good practices put in place in terms of food safety, both for our customers and the authorities. This certification and the respect of the regulations allow us to assure our customers of compliant, safe and healthy products."
ISO 22000, a business choice
This certification fits perfectly with the company's wishes. It is a deliberate move ; Caroline GUYON, Director, explains:
"As a food manufacturer, we have to guarantee our customers the conformity and safety of the food leaving our plant. This standard is international, so it speaks to all our customers. Without coming to the factory, customers understand and know the control systems that we put in place. It's a real assurance for all our partners we do business with."
The implementation of such a certification requires the investment of the whole company.
Laure CASSAGNES :
"It is a real team effort that requires the involvement of everyone. The process pilots have been involved in updating the management system. More generally, each person is a player in this approach, particularly when it comes to applying the standards that have been set up. This company project is supported by the management."
Congratulations to the entire Laboratoire PYC team!